Home !
Overview of All Applications !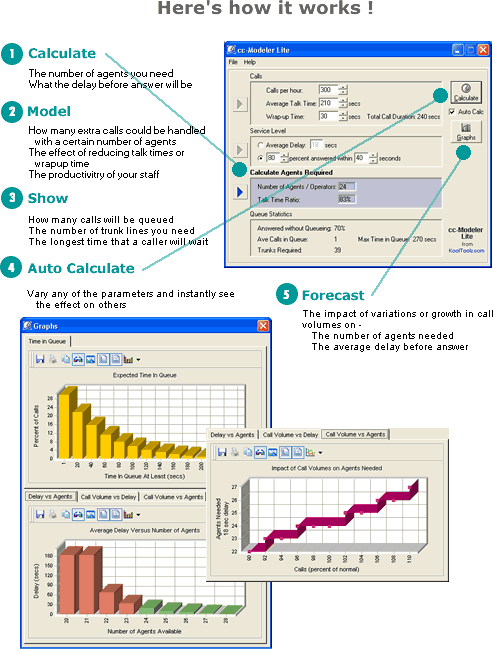 cc-Modeler Lite is the ultimate Erlang C tool - it simplifies the modeling and analysis of call center staffing requirements and service performance. It uses the industry-standard Erlang C traffic model.
cc-Modeler is powerful and quick, with many features not found in other Erlang C calculators.
The link is
http://www.kooltoolz.com/ccm.htm